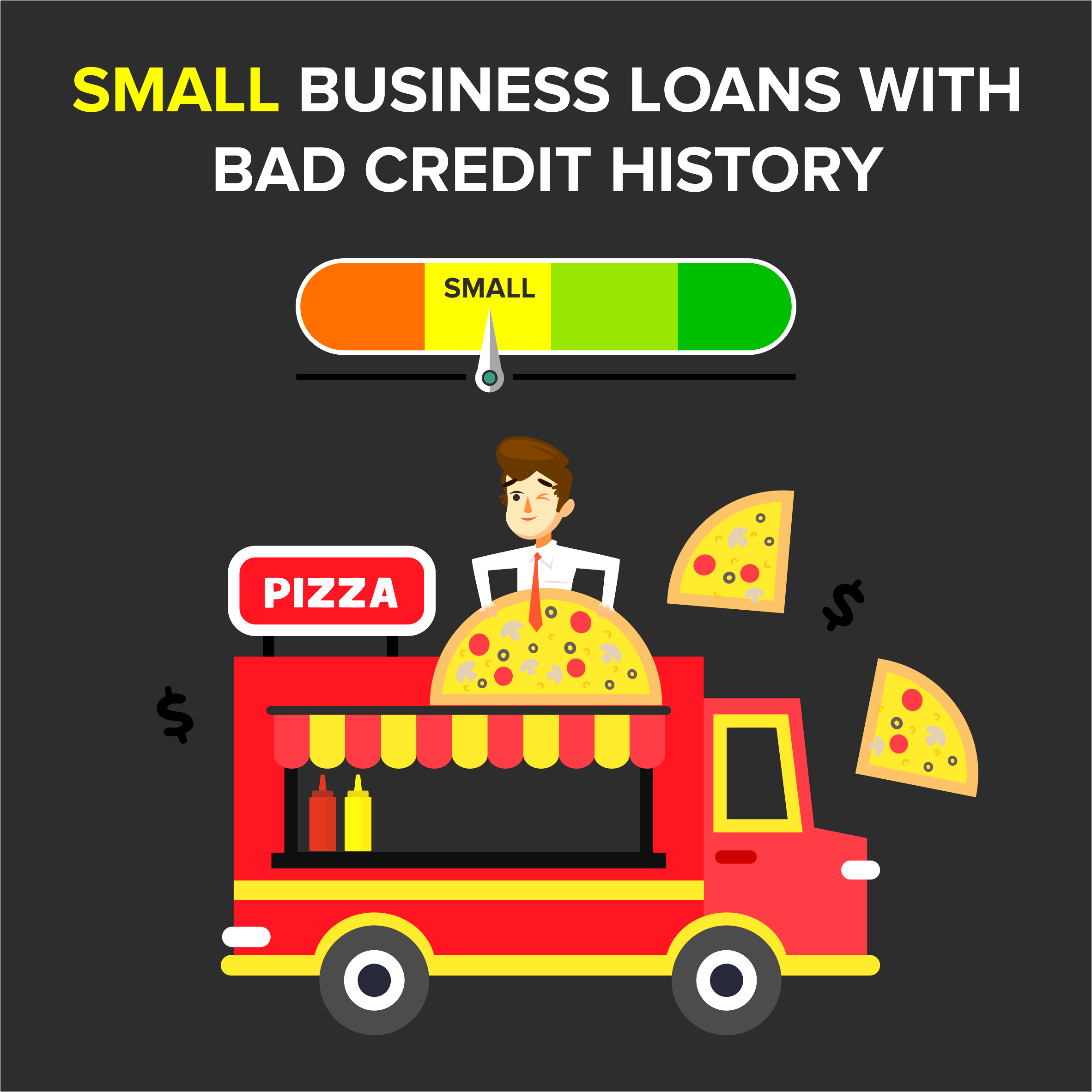 There come times when a small business may need some financial support. The business may be of any kind and the required capital may be for fulfilling any organizational requirements such as hiring new employees, new developments, or business expansion.
The loan may be easily acquired if you have a good credit history. However, it becomes very difficult to get a loan when your business is going in the loss and your credit history has a bad reputation.
Bad credit is defined as credit score between 300-629. If your credit score is between these limits, it may become much more difficult for you to get a loan or the funding. In such cases, you may find the following information to be very crucial for you.
Re-evaluating Credit Score
Firstly, you must confirm that your credit history is accurate. If it is not right and for any reason, you might have a wrong idea about your credit history, you should immediately fix it. The best way of getting your credit history rechecked is through TransUnion or Equifax. In Canada, these are the two most renowned credit rating agencies. If the re-evaluated results did not help you much, proceed to the next step.

Finding a Cosigner
Try to find someone whose credit history is good enough to get you a loan. They may be anyone you know. If he/she trusts you in the financial matters then you are good to go. The trust is not always enough in such cases.
For that, the best way is to get a lawyer to create an agreement between you and the trusted associate, such that both parties are protected by the contract. Sign it yourself and get it signed by the lender to proceed and continue your business operations.
Help from the Canadian Government
You may also approach the government for their help. The Government of Canada appreciates new businesses and runs a special program to support them (The Canada Small Business Financing Program). They help new businesses by providing them with financial support to get it started.
They also help established businesses with their expansion and any kind of support they need. In addition, especially for small businesses, they have loan schemes that cannot be opted by other business types.
Collateral Assets
There is another way to get a loan with bad credit score. If you do have some personal assets, you can always go for secured loans. A secured loan is a type of loan, which involves the property you currently possess. You give your property such as your vehicle for the auto loan or your house for the mortgage loan, etc. to the lender as collateral for which the lender provides you with the loan you need.
However, it does involve a lot of risks because if you are not able to pay back the loan, the lender may acquire those assets of yours for himself. It is always better to seek advice from your lawyer in such cases.


Private Lenders
If you have tried all of the methods above but none has been able to help you out, you may approach private lenders. Your credit score is not major criteria for them to approve you. There are many private lenders in Canada you can find to lend you some money or get you a loan from someone they know could help you out.
However, you will need to do some research on the private lender in order to find out if it is going to work for you.