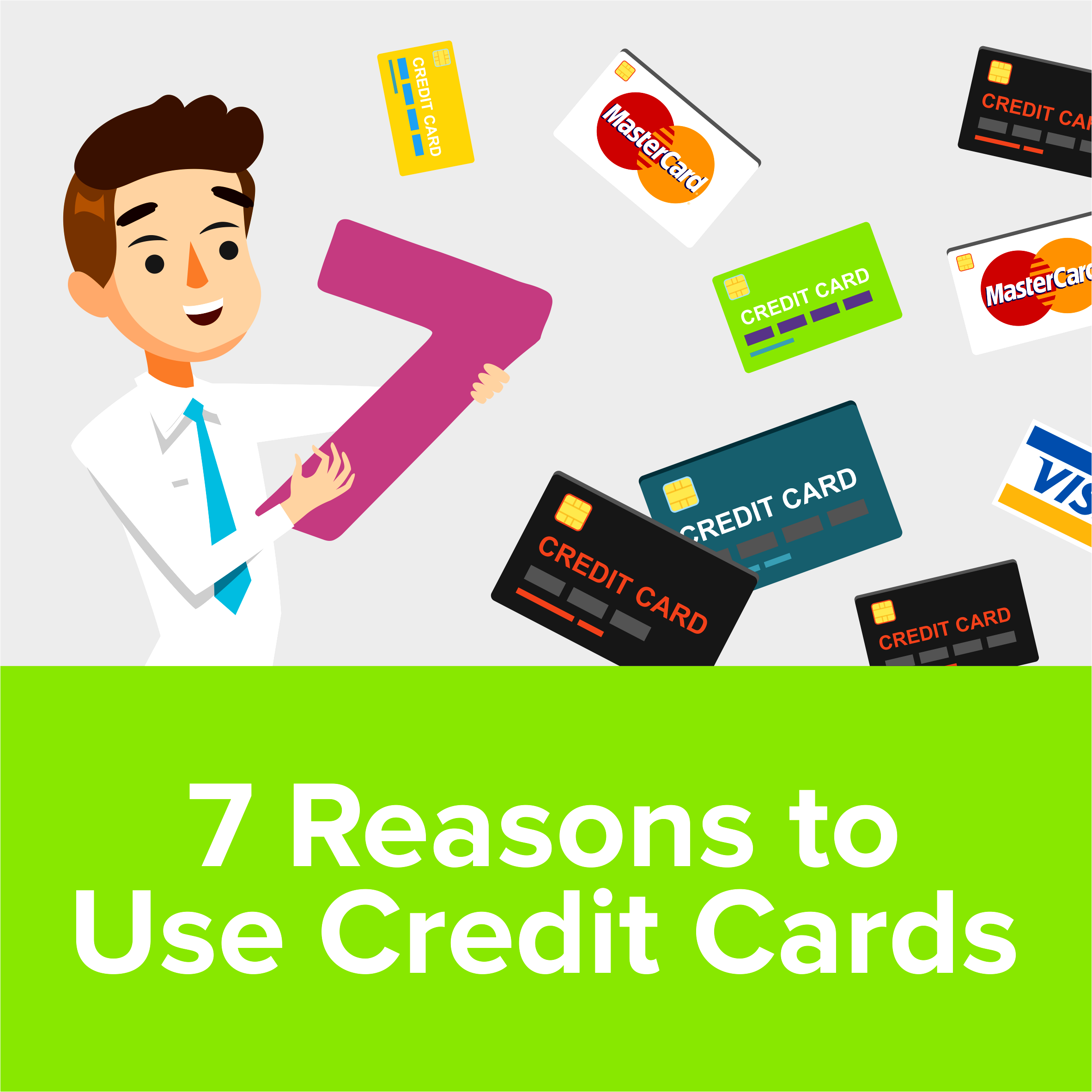 Credit cards have become the most preferred means of buying products both online and offline. There are multiple reasons why people have decided to use credit cards in their daily lives.
If you are someone who owns a credit card or looking forward to getting one, below are reasons to strengthen your existing relationships with credit cards or say hello to a new one.
These reasons are undeniable advantages, which result in a useful outcome.
No Cash? Not a Problem
Life is easier and much more convenient with that plastic money in your wallet. On several occasions, you will find yourself facing embarrassment if you forgot to bring enough cash or any cash at all. Credit cards will allow you to use bank's money and return it when possible.
A Swipe is All It Will Take
The quick and easy factor is hard to ignore. Whereas cash is hard to manage when you are shopping, a credit card would make the classic grocery shopping far less time-consuming and easy. That fulfilling swipe will make you free from all that loose change you might have to carry around.
Rewards, Points, and Much More
Many banks have credit cards accredited to specific types of use such as business cards, travel cards, or credit etc. According to the use, every swipe will be a step towards gaining points and rewards, which you can use later on.
Automated Billing - This Just Keeps on Getting Convenient
With credit cards, you can get all your bills paid through automated billing. You can also check the credit statements to see if the charge is correct. This automated billing will free you off the extra pains that come with paying bills. For all the Canadians looking for a credit card to take care of their bills, there are many options available in the current market.
Universal Use
When using credit cards, there is no limit to how you can use them. Almost all stores from grocery shops, shopping malls, and restaurants to gas stations accept credit cards as a payment method. You do not have to worry about not being able to buy something in case if you do not have cash in hands.
Credit Score
As you manage your expenditures, you will end up building a good credit history that will benefit you a lot. It is going to be very easy to get a loan from banks or private lenders. Moreover, good credit score will allow you to qualify for better rates and terms.
Every Swipe Comes With a Responsibility
As you go on swiping with your plastic money - the receipts will be continuous reminders of not being too carried away. Credit card use will help you to better understand your budget and help you manage money in an effective way.
If you were to look for an easy financing solution from a bank, you would have to wait anywhere between 7-10 business days to be approved. At Loan Away, we know that life is complicated enough, so we are here to offer you our easy money solutions.