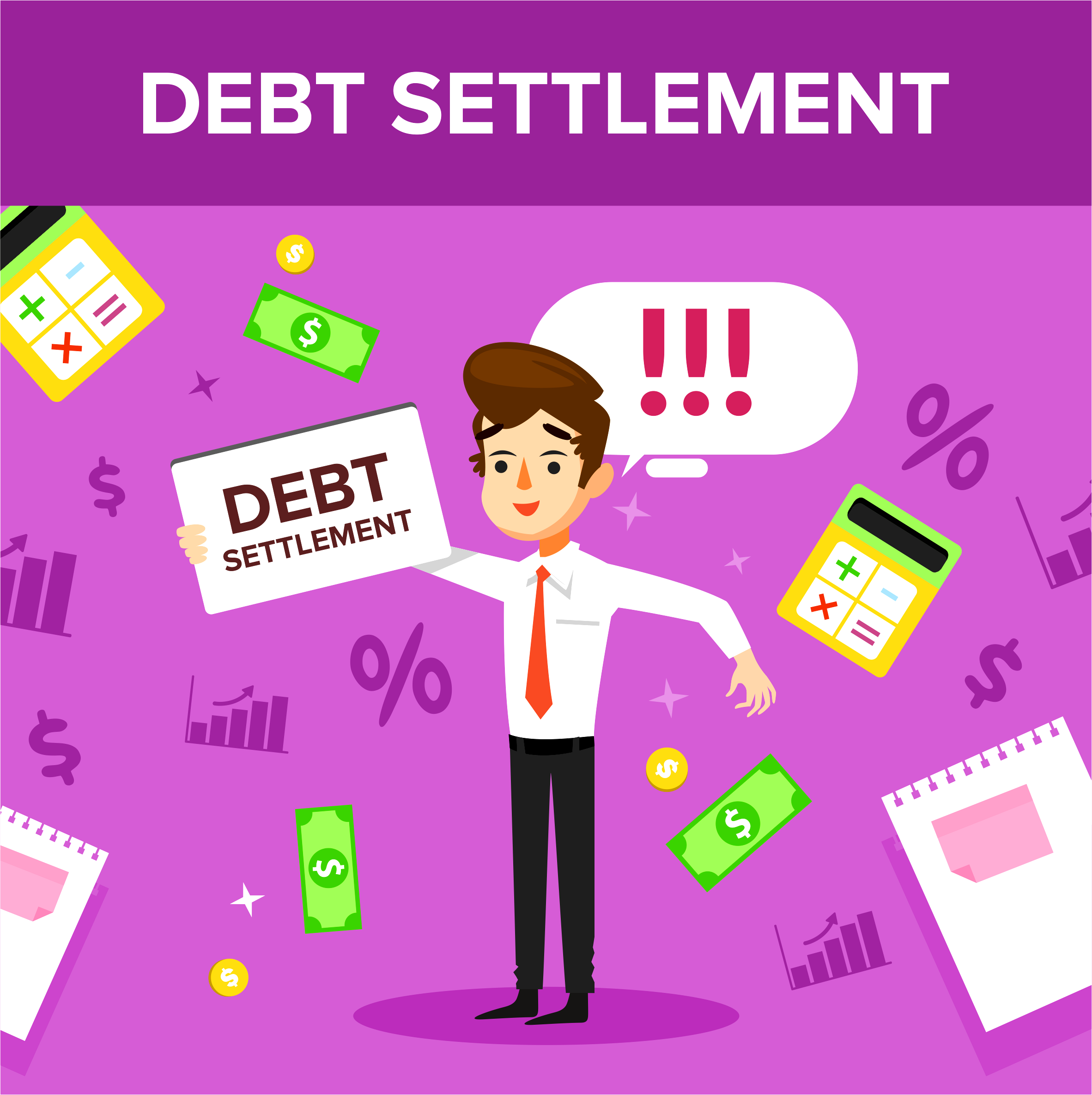 If you are failing to meet your debt installment deadlines, there is always the risk of accumulating interest and affecting your credit score. The obvious solution in such a situation is to repay your debts as soon as possible. However, in case you are facing financial troubles, this solution is definitely not an ideal one for you.
Leaving a debt-free life is everyone's dream. However, selecting the right option to clear off the debts is an overwhelming task. There are different solutions that help to repay the debt in Canada. Each has its own set of pros and cons. Some people opt for debt relief programs while others may go for a debt consolidation loan.
With a debt relief program, there is always the risk of falling for scams while with a debt consolidation loan does not actually lower the amount of loan to repay. Many people also opt for bankruptcy but it also comes with its own share of drawbacks. Another popular solution to get out of the messy situation is to sign a debt settlement agreement with the creditors.
There are numerous companies in Canada offering providing assistance in forming debt settlement agreements. Wondering how it works and what is included in this agreement? You will find your answers in this article. Continue reading!
Important Elements in a Debt Settlement Agreement in Canada
For a debt settlement agreement to be valid in Canada, it must include the following elements. Have a look at them:
1. Complete information of the person who owes the debts: their name, address, and contact information must be written in the agreement.
2. Information on the company assisting in making this agreement. Their name, contact number, fax numbers, website, and email address are mandatory to be written in the agreement.
3. The Canadian registration number is also an important element of the agreement.
4. The date on which the agreement is signed must be mentioned on it.
5. The end date of the agreement must also be written.
6. Any fee that you will have to pay to the settlement company in lieu of their services is also required to be mention on the agreement.
7. All the services to be provided must be listed.
8. The agreement must also contain information related to the debts company will cover: names of each creditor and the amount you own them individually. Furthermore, the interest rate on the individual loan is also required to be mentioned.
9. Lastly, the solution should be written in the agreement. It could be an easy installment plan with each creditor or a one-time reduced amount total. In the case of the installment plan, a schedule will be formed with the consent of creditors.
Advantages of Signing a Debt Settlement Agreement
These are some of the advantages you can avail if you are opting for debt settlement option in Canada:
It can help to avoid bankruptcy
In case you have assets under your name, bankruptcy can prove to be a very difficult situation to deal with since all your assets are at risk of being taken away by creditors. However, with a debt settlement program, the risk of bankruptcy is more or less eliminated.
Loan repayment on new and easy terms
With the help of a debt settlement agreement, you will be able to repay loans on new and easy terms. The amount of each loan you have taken from individual creditors will also be reduced, making it easier for you to turn your dream of living a debt-free life into a reality.
Saves time and money
Lastly, a debt settlement agreement will help you to save time and money. Since the debt amounts will be reduced, you will not have to pay the complete principal amount. Hence, the duration of the repayment period is also reduced. As a result, you will be debt-free in a relatively shorter period.
Disadvantages of Signing a Debt Settlement Agreement
There are certain disadvantages and risks associated with this option as well. Some of these are:
Creditors may not agree to it
The biggest obstacle to signing a debt settlement agreement is that your creditors may not agree to it. This mostly happens if you have chosen an unreliable or a relatively new debt settlement company in Canada.
Legal Action
In case the creditors have refused to cooperate, they may take legal action against you since they are not getting the payments on time. A legal action taken against you can further worsen the situation.
Overall, a debt settlement agreement is definitely a viable option provided if you choose to select a reputed and reliable company. Your creditors will cooperate with you and agree to reduce the loan amount.