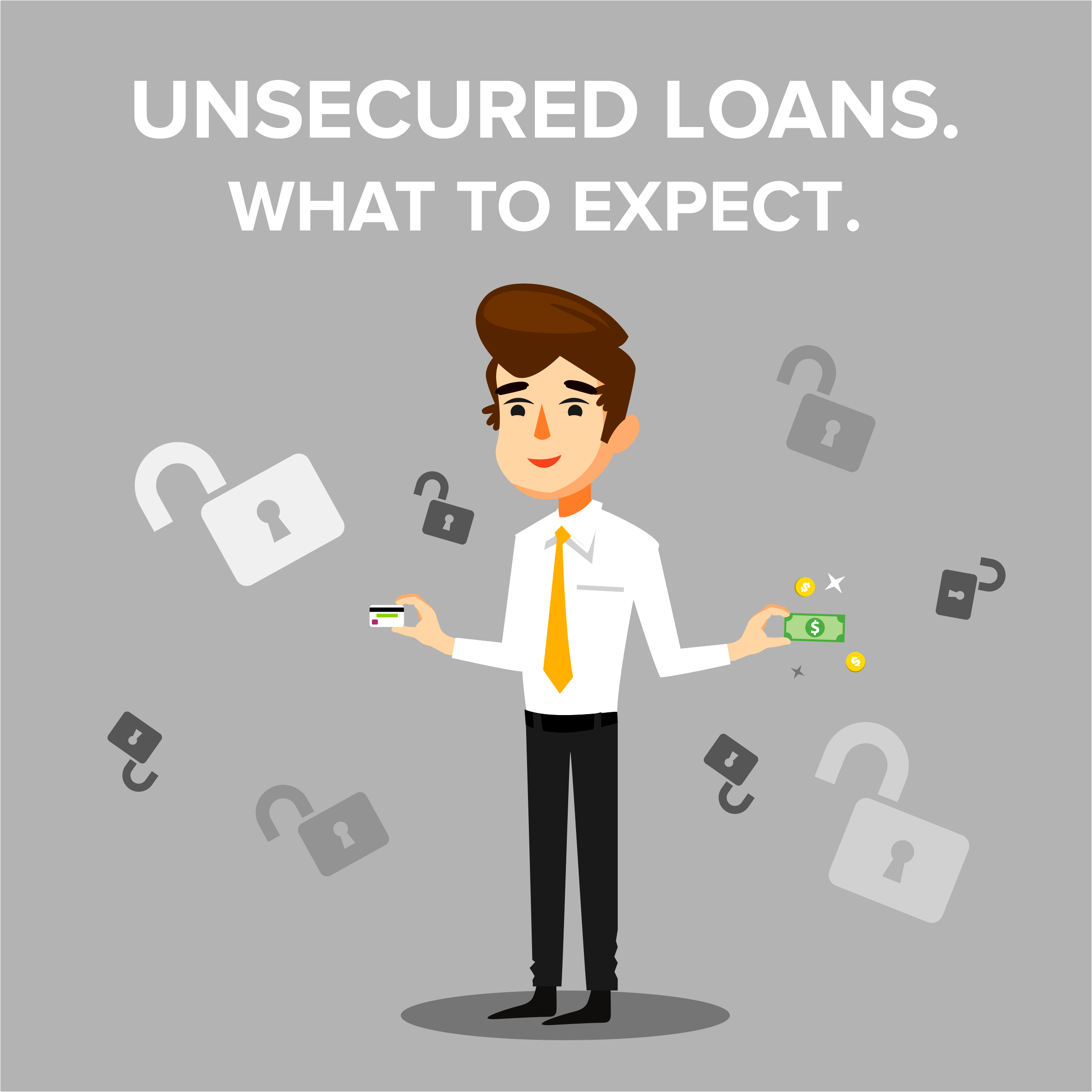 There are many individuals that are planning to apply for a loan. However, the real issue is that they are not planning to leave a collateral because either they do not have any property or they cannot afford to lose the one they have. In this situation, the best solution would be getting the unsecured loan.
Most people have the misconception that getting the unsecured loan is very easy. Here we have everything you need to know about unsecured loans.
Fixed interest rate and terms
The first thing you should know is that unsecured loans have the fixed interest rates and other policies. There is no chance that the lender will change the policies for you. Assure that you properly read the policies so you know what you are getting yourself into.
It is easy to pay off
The best thing about unsecured loans is that they are easy to pay off. There are many services and payment techniques that you can select.
There are different payment methods available. You can select the one that is most preferable to you.
Despite having the fixed interest rates, it has been noticed that interest rates are lower, which means you can easily manage the loan within a limited time.
Good credit score
If you are planning to apply for the unsecured loan, one of the most important things that you have to consider is your credit score. As there is no collateral in the system, you have to assure that you maintain your good credit score; otherwise, you will not get the approval for the loan. In all situations, even after getting the loan you have to maintain your credit score.
Remember when you make payments on time, you get the chance to improve your credit score.
Bottom line
Make sure that you get the unsecured loan only when you need it. Because it can improve your credit score and at the same time, delayed payment can negatively affect your credit score. Assure that you get the unsecured loan from a reliable lender because that is the only way you will get the best services.
Loan Away benefits
Looking for bad credit loans? Need to consolidate existing high-interest debt? Or maybe you woke up this morning and decided to take that vacation you were putting off? We are here for you.
We can approve a loan for as much as $5000 in as little as 6 minutes, with flexible repayment options ranging from 12-36 months. You will never need to worry about your bad credit again! Loan Away is an online-only lender, which means we don't have expensive retail branches to maintain.
Our service agents consider every application individually – for borrowers, it means reasonable interest rate, affordable monthly payments, and no hidden fees. For small-unsecured loans, contact us in order to avoid complicated processing of the application in a bank. We can help you avoid being trapped with your debts!
Make the right decision when looking for a loan under $5000 with bad credit – small-unsecured loan from Loan Away will help you to handle increasing interests and to solve current difficulties.